Discover more from How You Create
A podcast about what it takes to survive and thrive as a creative.
Ep. 22 – Proof of Work
New podcast episode with Web3 and NFT expert, Jalil Wahdatehagh...
On this week's episode, we invited Jalil Wahdatehagh onto this week's podcast to share not only his creative journey but also his wild ride in the Web3/NFT space over the past two years. In addition, Joshua sits this one out and Ben is joined by our friend, Niko Kampouris, to help co-host this week.
In 2021, after 10 years of ups and downs, Jalil Wahdatehagh "finally" made it. What did it mean to make it though? "Making it" has always been something he yearned to do. He wanted to build and create something that he could be proud of and others appreciate.
But before he made it, when Jalil was 21, he made some "unconventional" choices. He dropped out of university (twice), got married, and soon after had his first kid on the way. Out of necessity, he started working, but not for a large, stable company. Instead, he tried four times to create his on startup. The last startup failed in 2020, and it hurt hard. Not only did he lose the biggest startup bet he had made so far - it also led to him parting ways with my business partner of 9 years. He wanted to throw in the towel, "give up" and get a normal job.
Might sound cliche, but Jalil shares how Jordan Peterson's book Maps of Meaning, Naval's podcast, and Jack Butcher's visualize value courses. Jalil continued learning and building. His solo software consulting business actually went better than anything he had ever done before. And when Jalil tapped into the network effects of the Visualize Value community, it inspired him to create the "Permissionless Apprentice", for the first time he got to build something that (real) people actually seemed to love.
In January 2021, Jalil had a major project get cancelled and it was with one of the "big 5", so he suddenly had a lot of time on his hands. He decided to take some time to dive into web3 and smart contract development. At the time, it was very upsetting to lose a major project - but Jalil talks about how "truly, thank you client; it changed my life". After various dabbles with different web3 product ideas and potential projects, Jalil started working on a project called Scapes.
It was very much a "side project" vibe, his intentions were to create a web3 portfolio piece that he could use to engage with other people and initiatives. The success of that project was a catalyst for Jalil to dive deeper into the world of web3 and smart contract development.
Most recently, Jalil teamed up with Jack Butcher to help work on Jack's viral NFT called Checks. Overnight, NFTs became a major conversation in this internet sub-culture especially as Jack's project and team shifted the focus back to the impact of art to spark conversation and build community.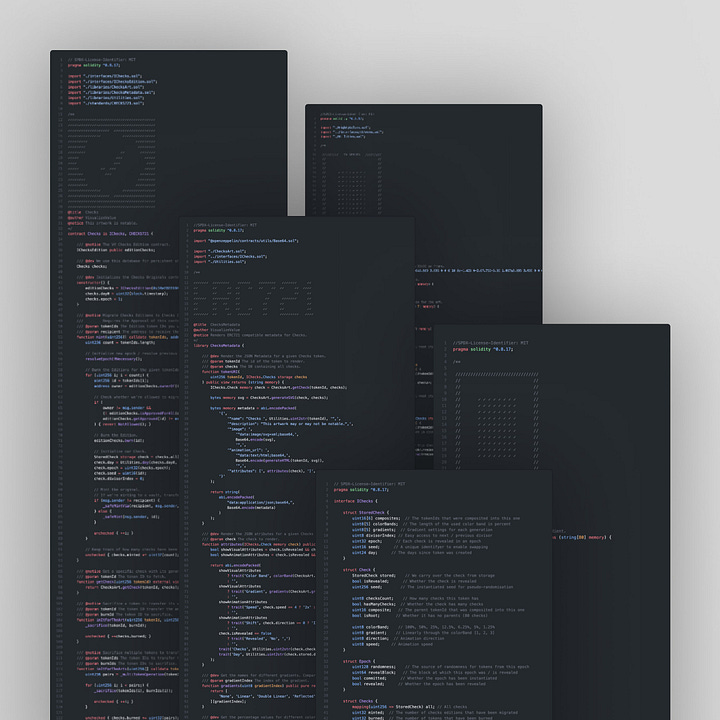 In this episode, we'll dive deep into Jalil's creative process, explore how he has successfully merged his skills in development and design, and learn about his passion for web3 technologies.
---
Subscribe and stay updated:
Want to support the podcast?
A great way to help support the podcast is by writing a review of the podcast on Apple or Spotify!